Interview with Mieke Van Den Driessche, Ph.D.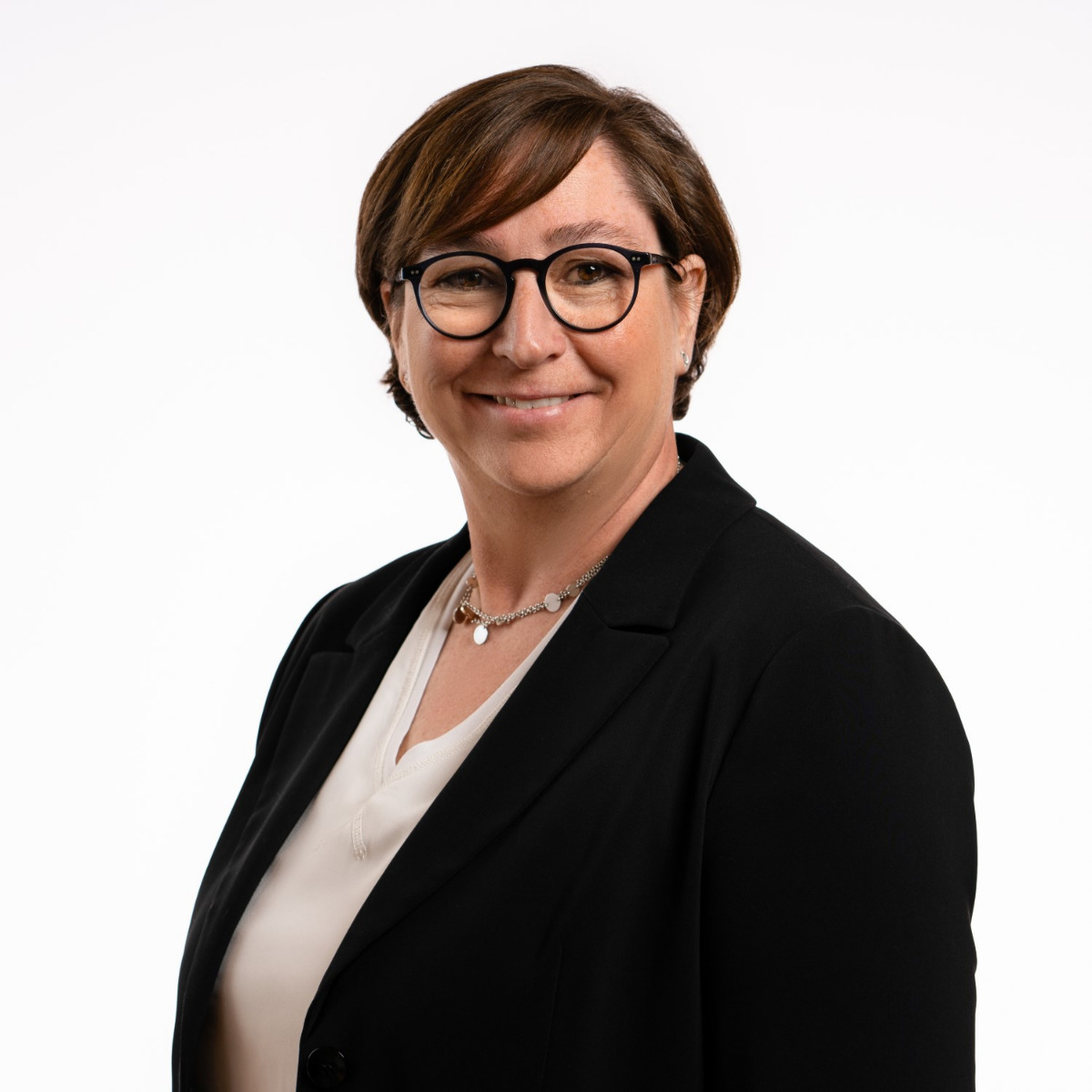 Metagenics develops all products with its own team. Mieke Van Den Driessche is responsible for research and development.
In this interview, she tells us how to develop a good product, what she looks for in products for bariatric surgery patients,
and what her favorite flavor is.
Hi Mieke, you are responsible for research and development at Metagenics Europe. What do you like best about your job?
It is a wonderful job. Being able to develop a completely new product range is an exciting task. We really start from scratch and use a variety of sources for inspiration: it could be an innovative idea, a new trend, feedback from the market, a specific request from a patient - but also new scientific findings.
This leads to an idea for the development of a new product. Then we get extensive feedback from scientific experts. Based on this, we outline the product idea.
The next step is the search for ingredients. We always look for the best manufacturers whose ingredients have the highest purity and bioavailability so that we can optimize the dosage. This is especially important for Bariatric Advantage.
The third component is the actual product development - known as galenics - and the creation of a prototype in our laboratory. By galenics, we mean the dosage form. Is it a tablet, a chewable tablet, a capsule or perhaps a soluble powder? Again, the needs of our customers are paramount.
That sounds exciting and like a lot of work. How many people work in the R&D department at Metagenics Europe?
A total of 14 people. We have a great advantage in the market: At Metagenics Europe we can do everything in-house. From the idea to the finished product. This means that we have all the people we need for product development. This makes us faster and more flexible, and we always have full control over the quality of our products. This is a lot of fun for our employees and they are very motivated and enthusiastic.
What are the most important product features?
Obviously, quality is our number one priority. Our customers have to take supplements for the rest of their lives, so we have a big responsibility for their health.
The second important factor is bioavailability. When we take a substance - a vitamin or mineral, for example - it has to travel through the body to where it is needed. Along the way, some of the original amount is lost, for example to stomach acid or because the intestines cannot absorb it all. Our task is to find the form of the substance that will get the most of it to the site of action.
Ultimately, it's about the composition of the finished product. We have to make sure that a tablet or capsule dissolves quickly, because our customers pass through the gastrointestinal tract much more quickly - and therefore have less time to absorb the substances. There are many subtle differences: whether the mineral, vitamin or protein is vegetable or animal, organic or inorganic, our job is always to select and use the best molecule. Usually, these molecules are also more expensive than those used in supermarket products. But supermarket products are completely unsuitable for our target group and can lead to deficiencies or even damage in the long term.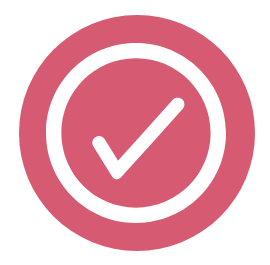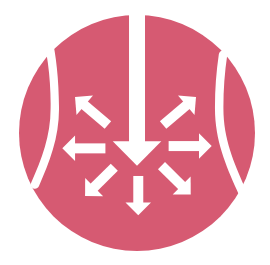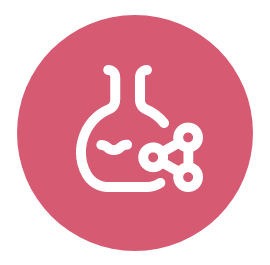 Scientifically formulated
How did you come up with the idea for the Bariatric Advantage products?
More and more people have a need for special products after bariatric surgery. We want to provide the best products for them. Since 2002, our sister company in the USA has been manufacturing products specifically designed to meet the needs of people who have undergone gastric surgery. We were therefore able to draw on their experience when we started to develop the products for Europe. Our company stands for high quality nutritional supplements and extensive knowledge of micronutrients. We want to help our patients live happier and healthier lives.
" We strive to provide healthcare professionals with effective micro-nutrition
so that people can live healthier and happier lives. "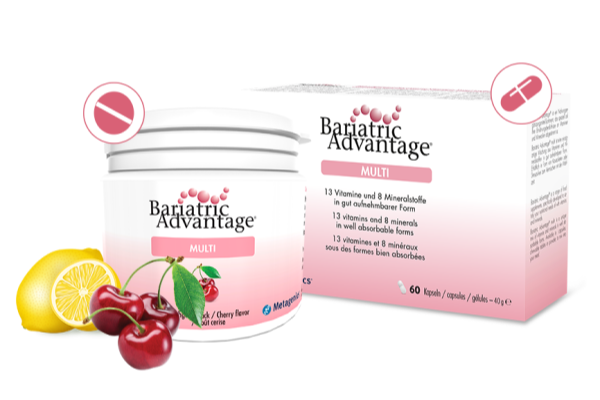 What was the first product Bariatric Advantage launched?
Because our patients have very diverse and individual needs, we wanted to offer a full line of products right away. The core product is our multivitamin. From the beginning, we also offered a combination product of calcium and vitamin D - again, many patients have deficiencies. In addition, we have developed monopreparations that can be used to supplement iron, vitamin B12 or protein in a targeted and individual manner. Because product development is entirely in-house, we are very fast and flexible. This has enabled us to offer a wide range of products right from the start.
Developing this first product line must have been a special challenge?
Our R&D team did a great job. Of course, we were inspired by the American products. However, we invested a lot of time in optimizing the products according to international guidelines, testing and developing them with opinion leaders, and adapting them to the European market. It takes between one and two years to develop a product - that's a very short development time in the healthcare sector. We had to invest several years of research and development to bring this full range to the market. But the products have turned out very well and our patients are giving us very positive feedback. So the effort has been worth it.
From the past to the future, what else do you want to accomplish with Bariatric Advantage?
To continue to be the quality leader in the marketplace. We apply strict standards to scientific principles and clinical research. Our products are with our customers for a lifetime. This is a big responsibility, and our customers place a lot of trust in us. We want to continue to be worthy of that trust.
" We need to listen to our customers. They know best what they want and need and are
therefore our best advisors. "
What is most important to your customers?
Taste and dosage form. Our customers need to take supplements throughout their lives. As a manufacturer, we look for the highest quality and bioavailability.
Our customers want variety. That is why we offer different flavors. Our newest flavor is Peach Mango: fresh and fruity.
That goes down well. We also offer different dosage forms: capsules, chewable tablets, tablets and powder.
In terms of flavors, Bariatric Advantage offers fruity, sour and sweet options.
Could there be salty and savory flavors in the future?
We have done a lot of market research and the results show that people in Europe prefer the fruity, sweet and sour flavors. Our customers want variety, but they want to stay in that flavor world. In other countries, customers have different preferences; in the USA, for example, there are also peppermint and salted caramel products.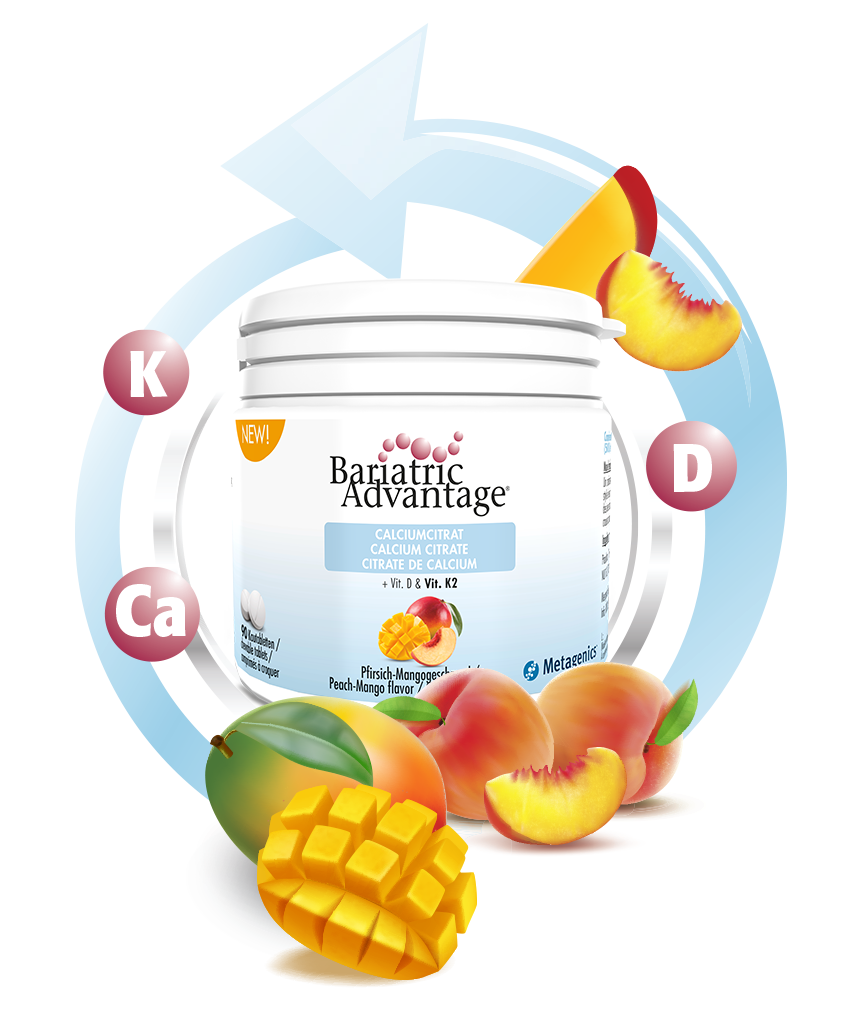 Discover our products here
Multivitamins
Bariatric Advantage® Multi: unique blend
to meet nutritional needs
after stomach reduction.
Calcium
Bariatric Advantage® Calcium offers chewable tablets with
delicious flavors
Now available: Calcium Soft Chews
Exceptional offer of calcium.
Proteins
Bariatric Advantage® Whey: low calorie powder
containing a very pure
isolate of whey proteins.